Welcome to Durham University Astronomical Society

The Exec 2013-2014

Saturday, 31 August 2013

 

Meet the new AstroSoc Exec 2013-14!

 




Welcome To A New Year

Tuesday, 13 August 2013

 

Hello and welcome to the AstroSoc website!

Here you can find details of what the society gets up to, including upcoming events, our telescopes, observing logs by society members, an image gallery, details of the current exec, and more!




If you are a fresher starting at Durham this year and are thinking about joining the society, our first observing evening of Michaelmas term will be Freshers' Obs on Sat 12th Oct, 7:30pm. Please feel free to come along and give us a go, especially if you've never tried astronomy before! Our Obs Officers will be on hand to show you the wonders of the night sky through a selection of the society's telescopes. On normal weeks, we meet every Saturday at 8pm outside the Physics Department, and anyone is welcome to come along throughout the year.

If you happen to be more of an armchair astronomer, look out for the society's series of fortnightly talks, featuring guest speakers from the physics department and further afield.




To those of you who are (like me) old-timers in the society, I look forward to seeing you again next term!




Clear Skies,

Mike

President 2013/14
| | | | |
| --- | --- | --- | --- |
| AstroSoc Evening Lecture by Dr. Chris Lintott: Is the Milky Way Special? | | | |
Written by Michael Wilby
Monday, 27 January 2014 12:30
I am pleased to announce that the society will shortly be hosting an extra special evening lecture, to be given by none other than Dr. Chris Lintott, guest speaker from the University of Oxford and presenter of the BBC's Sky at Night programme!
Time: 7-8pm, Tuesday 4th February 2014
Location: Physics Department, Durham University (PH8)
Speaker: Dr. Chris Lintott, University of Oxford
Subject: Is the Milky Way special?
Abstract: As we've come to understand the galaxies which surround us, so our perspectives on our own home system, the Milky Way, have shifted. Using recent results from surveys of our cosmic neighbourhood, this talk asks whether there's anything unusual about our home.
About the Speaker: Dr. Chris Lintott is presently a researcher and the Citizen Science Project Lead in the Department of Physics at the University of Oxford. His research focuses on galaxy evolution, specifically regarding the astrochemistry of star formation. He is also the primary presenter of the BBC series The Sky at Night, having previously acted as a co-presenter alongside Patrick Moore until Moore's death in 2012. His work as cofounder of the 'Zooniverse' citizen science initiative has allowed the public to directly contribute to a wide range of research projects both inside and outside of astronomy, from identifying potential exoplanets to classifying animals on the Serengeti.
The event is free and all are welcome; if you are interested in attending please email This e-mail address is being protected from spambots. You need JavaScript enabled to view it , simply to provide an indication of numbers.
Mike Wilby
President 2013/14
Last Updated on Monday, 27 January 2014 12:30
Written by Social Secs
Saturday, 26 October 2013 23:15
The annual AstroSoc Halloween party will be on
Wednesday the 30th of October
, starting at
7.30pm
in the
Kingsgate bar
in the DSU. This is a perfect opportunity to get to know everyone in the society a bit better, unwind and have some fun; we kick off with a spooky astronomy quiz followed by plenty of other Halloween games and snacks.
The fancy dress theme is

Halloween/Sci-fi

with an Astronomical twist; don't worry if you don't have anything suitable however as there will be backup costumes available on the night (which may or may not involve face painting!). We will be in the DSU

until 10pm

so if you can't make the start please feel free to join us throughout the evening.


Don't worry if you haven't managed to make it to any of our previous events, everyone is welcome; we hope to see you there!

Charlotte and Jasmine
Social Secretaries
Last Updated on Saturday, 26 October 2013 23:18
Written by Michael Wilby
Tuesday, 13 August 2013 18:53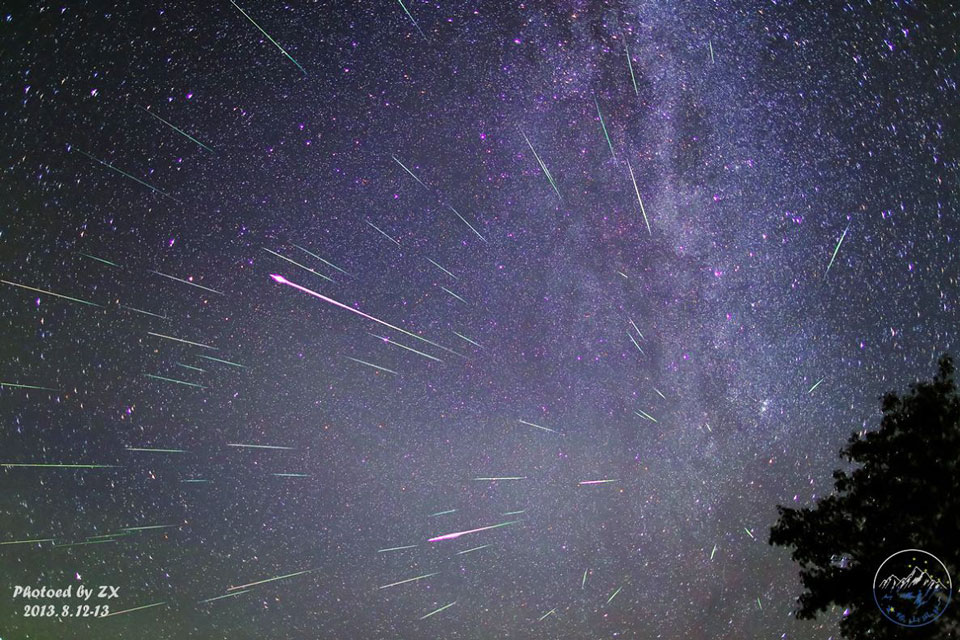 NASA
Picture of the day 13/08/2013                                     NASA Picture of the day 21/08/2013
The Perseid Meteor Shower is now subsiding
following
a high peak of
120'mph'
(that's meteors per
hour, or more officially
the Zenithal Hourly
Rate) early on Tuesday 13th August.
Last Updated on Thursday, 17 October 2013 18:54
| | | | |
| --- | --- | --- | --- |
| Astronomy on a sailing yacht (21 Sept 2012) | | | |
Written by Rachael Sharp
Tuesday, 25 September 2012 17:13
I hadn't set out to do any stargazing this evening; in fact astronomy was completely out of my head at the start. I was on a sailing yacht leaving North Shields with a group of other young people and as we were going through the lock to leave a brilliant light flashed up in the sky, did a graceful arc and then fizzled out. At first I just passed it off as a firework, as it looked the same as one that has just been set off and not exploded yet but it stayed there for a good 10 seconds, therefore proving itself as something different. It was a definite sense of déjà vu as a very similar occurrence had happened during an Astrosoc observing session back in April, where we all took the bright orange ball of flame to be first a firework and then a plane on fire before realising that it must have been a fireball.
Shortly after the fireball we left North Shields and headed up the River Tyne and out into the North Sea. Being at sea meant that the light pollution was very low and the clear skies gave a great night's naked eye stargazing. The main sights were Jupiter and Venus although we did spend a fair while looking at constellations such as Ursa Major and Orion and then star hopping to Polaris and Sirius. The Pleiades was also viewable later on and the position of the Andromeda Galaxy found, but due to the lack of binoculars we couldn't actually look at it. The final sight of the night (around 2am) was the Milky Way which for many was the first time they'd seen it and due to the cold, crisp condition of the atmosphere it looked even more spectacular than normal, a brilliant way to end a very good impromptu night of astronomy.
Rachael Sharp
Last Updated on Tuesday, 25 September 2012 17:23
«
Start
Prev
1
2
3
4
Next
End
»
Page 1 of 4